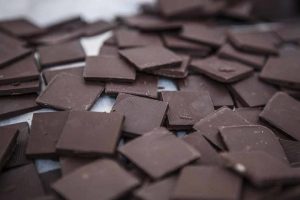 AMARO è un cioccolato artigianale, lavorato a partire dalla materia prima, la selezione delle migliori fave di cacao, fino alla tavoletta finale.
Viene prodotto utilizzando fave di cacao di diverse origini, in percentuali differenti a seconda della provenienza, con la sola aggiunta di zucchero di canna. Nient'altro!
Infatti nella sua preparazione non vengono utilizzati né la vaniglia né la lecitina di soia, additivi solitamente presenti negli altri cioccolati. Per questo motivo viene definito come una vera e propria "spremuta di cacao zuccherata"!
In bocca si scioglie più lentamente per il suo basso contenuto di grassi, in media il 30% in meno. Contiene infatti solo il burro di cacao delle stesse fave, senza ulteriori aggiunte.
___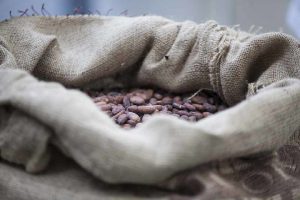 AMARO is an handcrafted chocolate, made only with cocoa beans and cane sugar.
The cocoa beans come from different origins and each origin is selected to be made by different percentage of cocoa, with the only adding of cane sugar. Nothing else!
In fact, in the recipe we don't add neither vanilla, nor soya lecithin, this are ingredients that are normally present in chocolate. For this reason AMARO is defined a real "cocoa juice"!
In the mouth, it melts more slowly because of its low fat content, on average 30% less. It contains only cocoa butter of the beans themselves, without further additions.